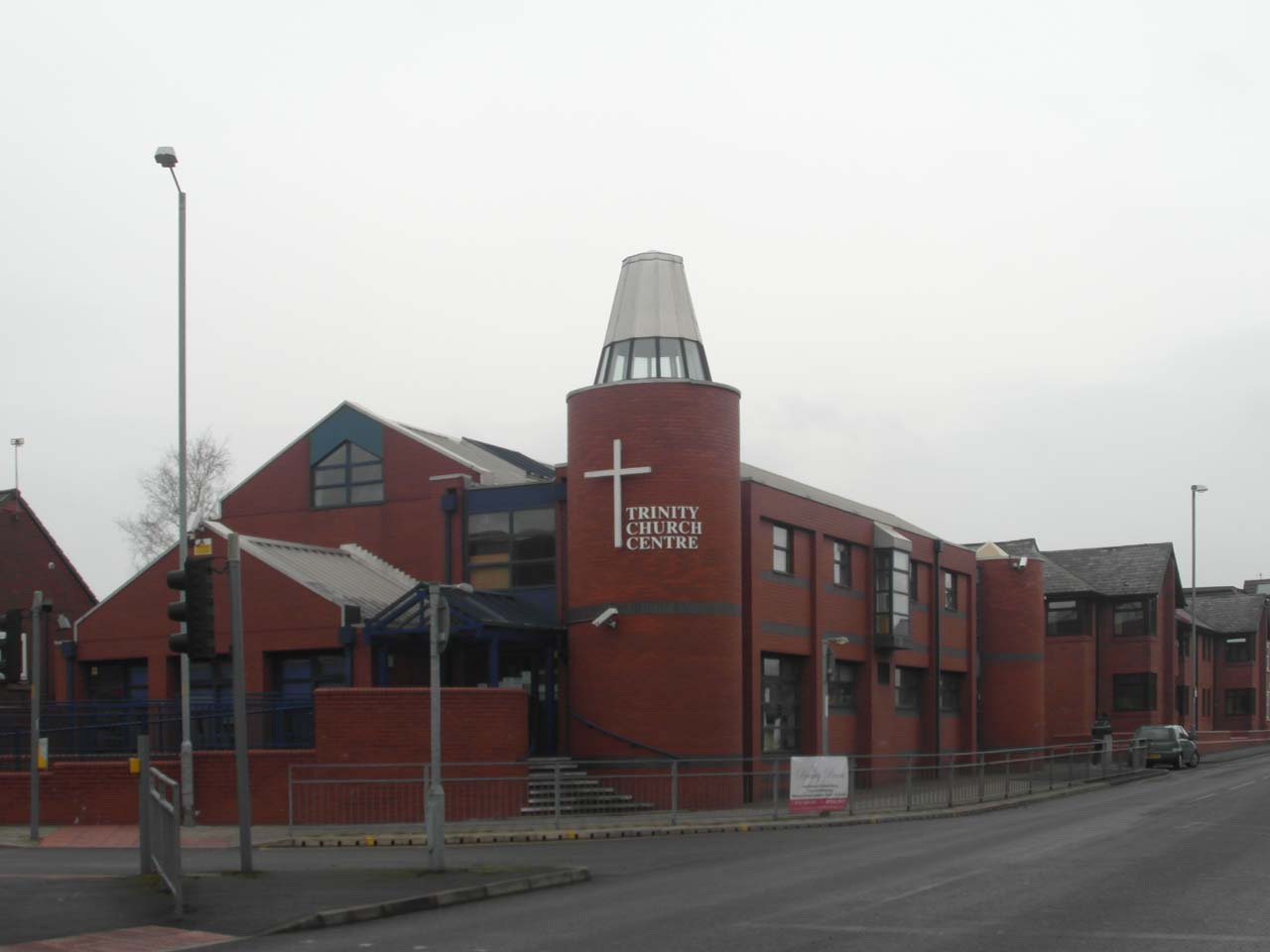 Trinity Methodist / United Reformed Church, Widnes: photograph by kind permission and © Hazel Easton 2015
Wesley Church opened on this site on 14 February, 1905, to replace the nearby Albert Road Methodist Church which had been destroyed by fire in 1901. The organ which had been in Victoria Road Wesleyan Chapel was later relocated here, and this chapel was enlarged to accommodate it.
That building closed in 1984 and was demolished, though the organ was saved. A new building was erected in 1992 and the premises are now shared between the Methodist and United Reformed Churches.