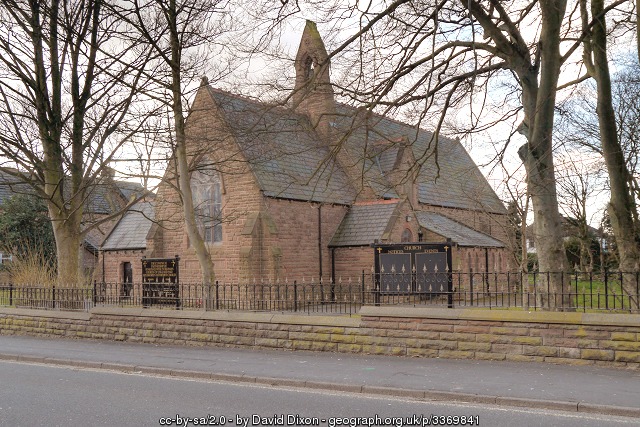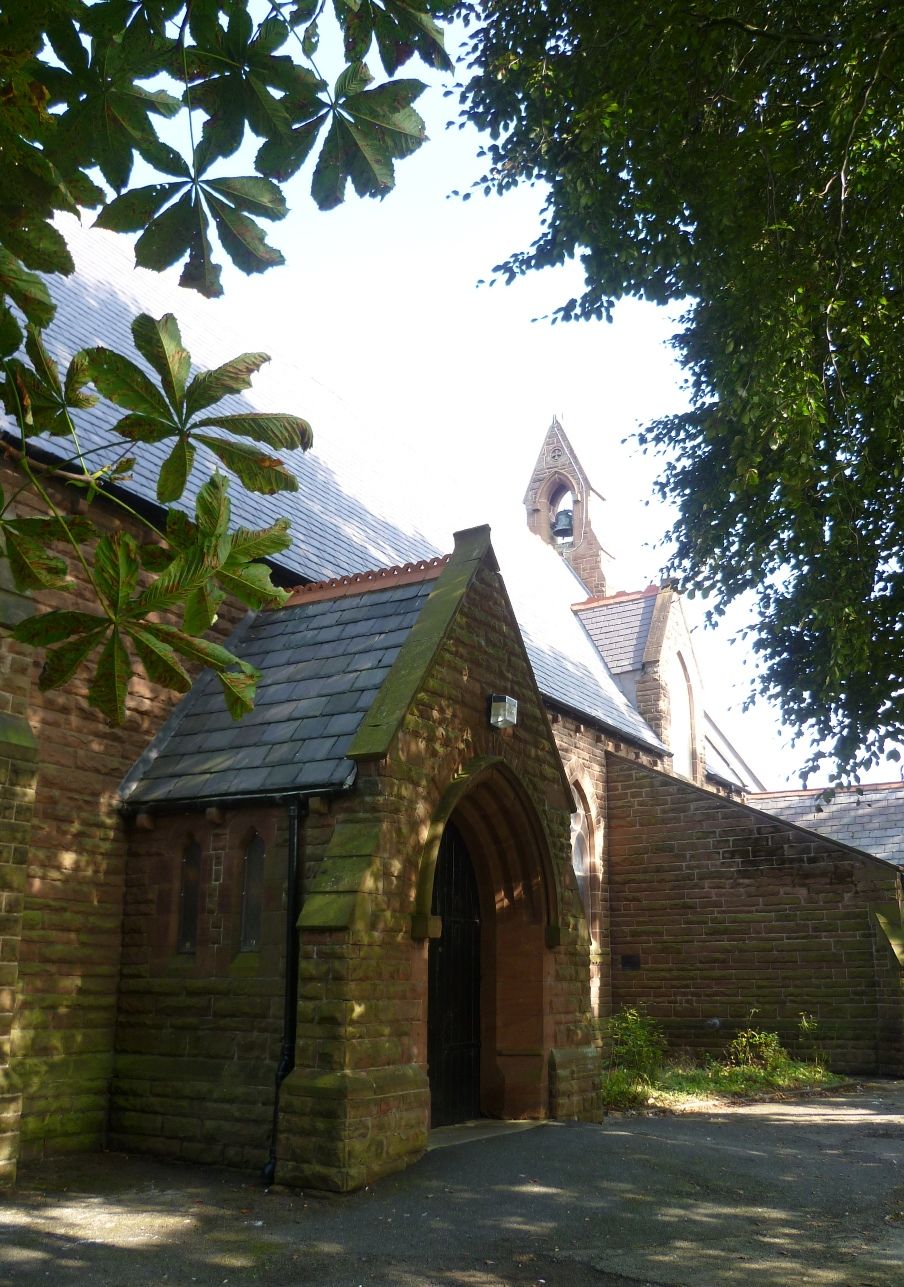 Originally part of the ancient parish of Prescot, the land around Ditton became part of the Parish of St Wilfrid (later St Luke), Farnworth when that became a separate parish in 1857. Ideas of building a church in the area of Ditton / Hough Green began to be discussed in around 1865, and by 1868 an appeal had been launched to build the church. Thomas Shaw, the owner of Ditchfield Hall, donated a piece of land known as Smithy Field, which would house the new church, a vicarage and a school. Building commenced on the church in December 1868 using sandstone from Rainhill Quarry.The church opened on 3rd Feb 1870.

Vicars:

1874-1875 Usher B. Miles
1875-1878 William Jesson
1878-1882 W. H. Hyde
1882-1884 J. Cassells Brown
1884-1910 C. W. Woole
1910-1928 J. M. Hannah
1928-1947 F. M. B. Carr
1947-1952 R. J. Smith
1952-1959 D. D. Roberts
1960-1964 J. W. Waine
1964-1976 W. H. Harrington
1976-1984 W. E. L. Broad
1984-2003 David Leslie
2003-2007 Paul Skirrow
2008-present Linda Riley Dawkin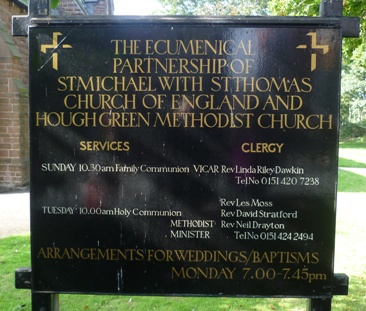 By 1980, the population of Ditton had grown rapidly, and the decision was taken to divide the parish into three parts. St Michael's became the mother church. In the Ball'o'Ditton, St Thomas's was established, sharing premises with Steward Lane Methodist Church. In Upton, a new church was built, an ecumenical church which was the Roman Catholic Church of St Basil, and All Saints Church of England. A few years later, Hough Green Methodist Church merged with St Michael's, in another ecumenical partnership. When St Thomas closed and was demolished in 2006, that also merged with St Michael, and the church is now known as 'The Ecumenical Partnership of St Michael with St Thomas Church of England and Hough Green Methodist Church'.