Bardsea is a pleasant village and ecclesiastical parish formed in 1854 from the civil parish of Urswick and delightfully seated on the coast of Morecambe Bay, 3 miles south from Ulverston. It affords a fine view of the sands and is sheltered from the northerly winds by Birkrigg Common. The chief crops are corn and barley. The population of the parish was 258 in 1881 and 251 in 1891.
The church of Holy Trinity, erected in 1843, consecrated in 1853, and endowed chiefly through the liberality of the late Rev. Thomas Edmund Petty, is an edifice of stone in the Early English style, consisting of chancel, nave, south porch and a western tower with a low spire containing one bell.
For a short time Bardsea became an important port with steamers going to and from Fleetwood and Liverpool. However, the building of the Furness railway and the opening of the Ulverston Canal this business was taken away from the village by the end of the nineteenth century.
(Abbreviated from Kelly's Directory 1895 with supplementary information from Wikipedia)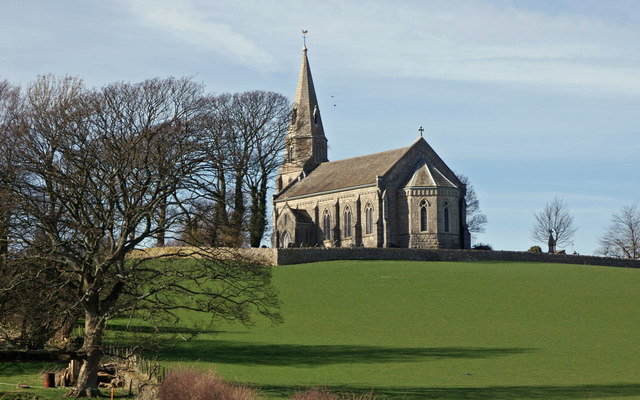 Holy Trinity, Bardsea