United Reformed Church, Tockholes
(formerly Tockholes Independent Chapel)
in the County of
-- Lancashire --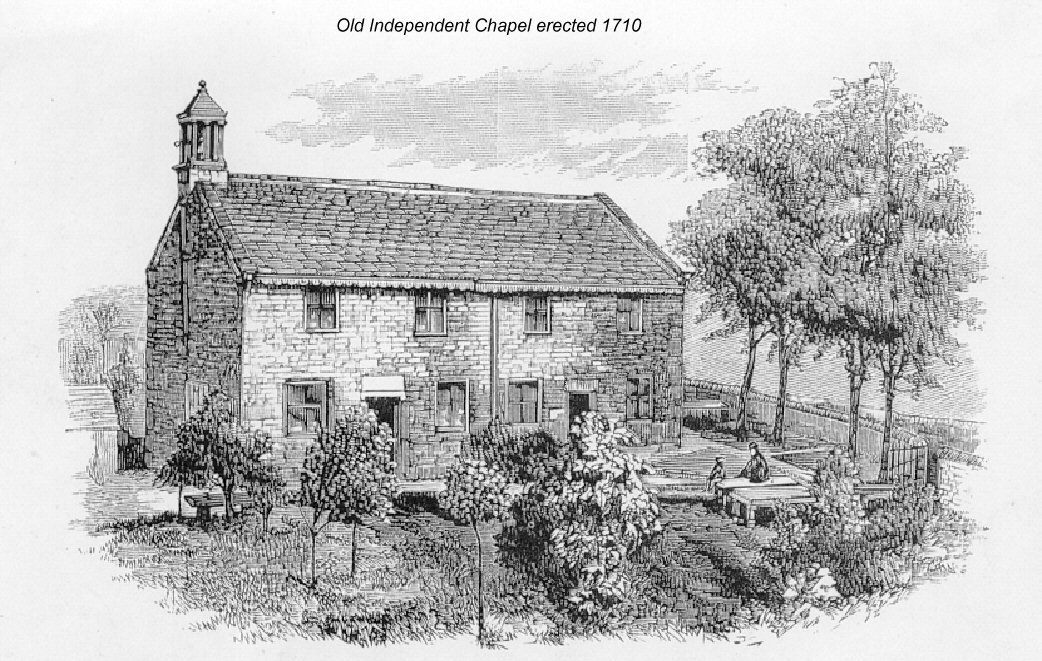 Old Independent Chapel, Tockholes, Erected 1710
The Chapel was formed in 1662 when the Act of Uniformity was passed and parishioners not willing to conform were forced out of the Church of England. For 10 years dissenters had to meet in secret being afraid of punishment, a favourite meeting spot being on Winter Hill where stone seats were set into the hill side like a little amphitheatre with a pulpit in the centre. Relief from this persecution came in 1672 when the Declaration of Indulgence granted religious freedom to all including the Independents of Tockholes who lost no time in getting a licence to erect a meeting house. However there appears to have been no hurry in erecting a building as for some time the Church allowed the Independents of the Village to use the Church premises at alternate times to themselves on Sundays. However, the Bishop of Chester thought differently about this arrangement and forbade the practice of joint usage. The Non-conformists were then forced to erect their own chapel in 1710 and a building remains on the same site to this day.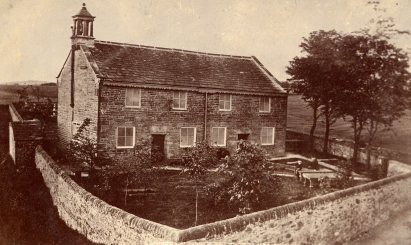 Old Independent Chapel


There is no picture of the original building, but it has been described as being a low, thatched, oblong building with small square belfry tower at the west end and the windows had small, diamond-shaped panes. It was enlarged in 1777 because of increased congregations and this necessitated the removal of the thatched roof. Further additions were added in 1780.
In 1870 the roof had become unsafe and was repaired and other refinements made allowing room for 300 people. However, in 1880 the roof was found to be so unsafe that a new one was imperative. Attempts were made to preserve the antique appearance of the building, but it became evident that the original intentions could not be carried out as the main-stays gave way and threatened to collapse and the rest of the building was unsound. It was therefore resolved to raze it to the ground and erect a modern church on the same site.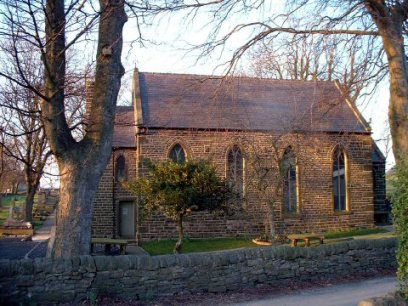 Tockholes Chapel
The corner stones of the current building were laid on 8th May 1880. Its style is mixed gothic and it is entered at the east side by means of a porch, over which a stone has been placed containing the following inscription:- "Church formed A.D. 1662. Former Chapel built A.D. 1710. Rebuilt A.D. 1880. At the same time as the re-building, the burial ground was also greatly enlarged, and a new perimeter wall built. The building was first licensed for marriages in December 1853. Ten marriages took place between January 1854 and May 1864 and these entries are recorded near the back of the Baptism Register. Unfortunately the Marriage Register for 1864 to 1954 is missing
Photographs and text by kind permission and © of Judith Jacklin, 2012