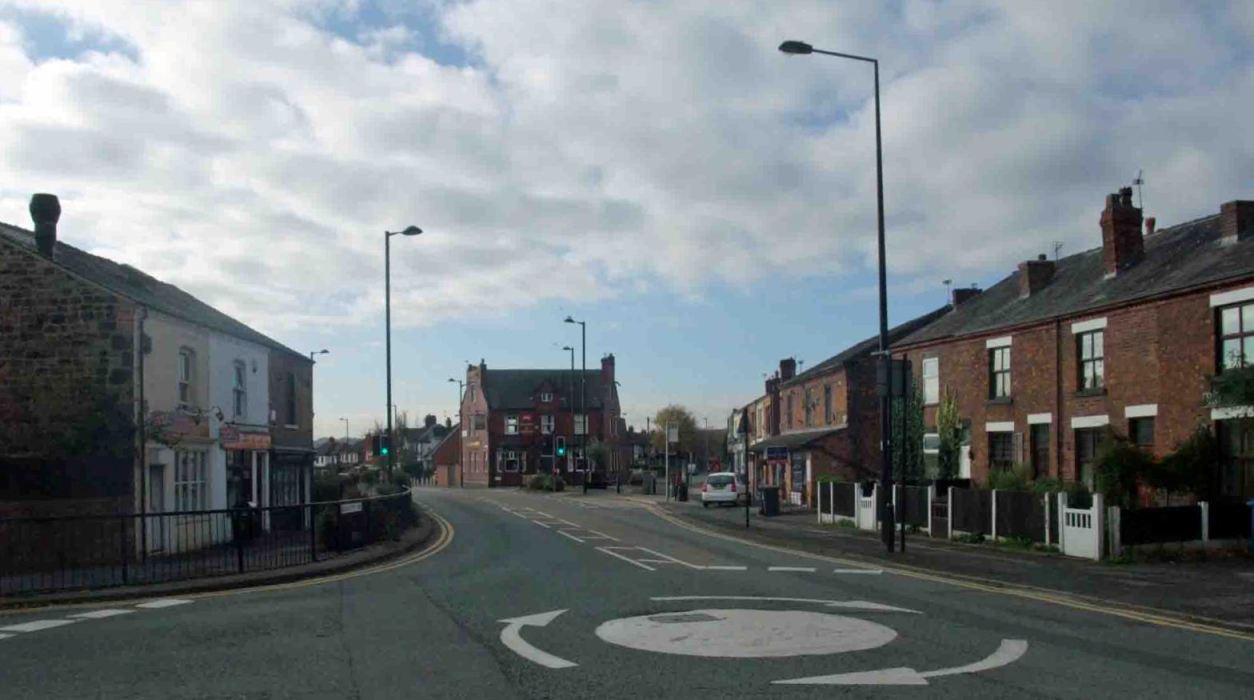 Broad o'th Lane Shevington 2014
Shevington was a township in the parish of Standish, union of Wigan, hundred of Leyland, N. division of Lancashire and 3 miles from Wigan. [1]
On the 17th January 1873, Shevington District became a Parish and given Ecclesiastical Rights to perform Baptisms as quoted in the London Gazette of that date. [2]
The boundaries of modern day Shevington reach west to Shevington Vale and north to Shevington Moor. The southern part of the township which borders the River Douglas, is known as Gathurst. The eastern boundary includes Crooke Village. The Council Ward is known as "Shevington with Lower Ground".
Shevington and District includes Shevington Moor, Shevington Vale, Crooke, Standish Lower Ground, Gathurst and part of Appley Bridge. [3]
The Township has a Parish Council, whose website contains historical and local information.
More history of Shevington and District can be obtained from an excellent DVD entitled "Our Story: Shevington with Lower Ground".[4]
Reference List
[1] British History Online: A Topographical Dictionary of England
[2] The London Gazette, 1873, pages 205-206
[3] British History Online: Victoria County History, vol 6
[4] From Tradition Films
All photos by kind permission and © of Mary and Tom Durkin, Nov 2014