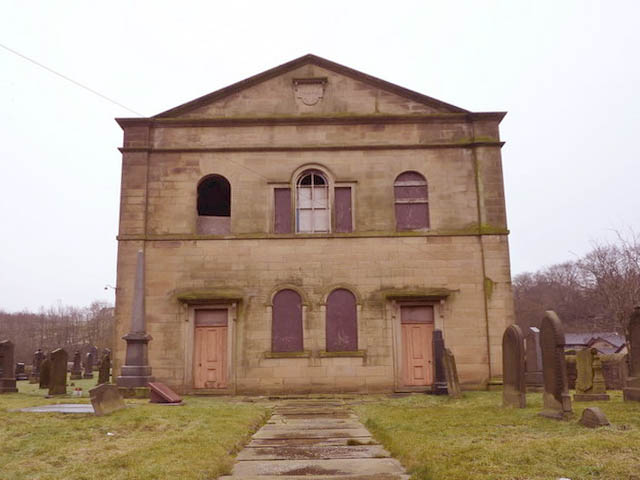 Waterbarn Baptist Church, Stacksteads

© Copyright
Alexander P Kapp
and licensed for reuse under this
Creative Commons Licence
.
Waterbarn Baptist Church was built in 1847 with the first services taking place on Christmas Day. The building was enlarged in 1868 with a 2 storied school being built at the back. Repairs and improvements took place in 1919 and a new primary school opened in 1921.
The building was sold to a private buyer in 2006 and leased to the church, but due to lack of funds the last service took place on 16 May 2010.
Today [May 2012] the building is in a very dangerous state of decay and there is no access to the graveyard.
Fortunately, some of the records have been preserved due to the foresight and dedication of Pauline Ormerod, who has photographed and recorded every memorial inscription in the graveyard, together with a transcription of the Graves Register.
She has kindly given permission for her work to be included on this site.