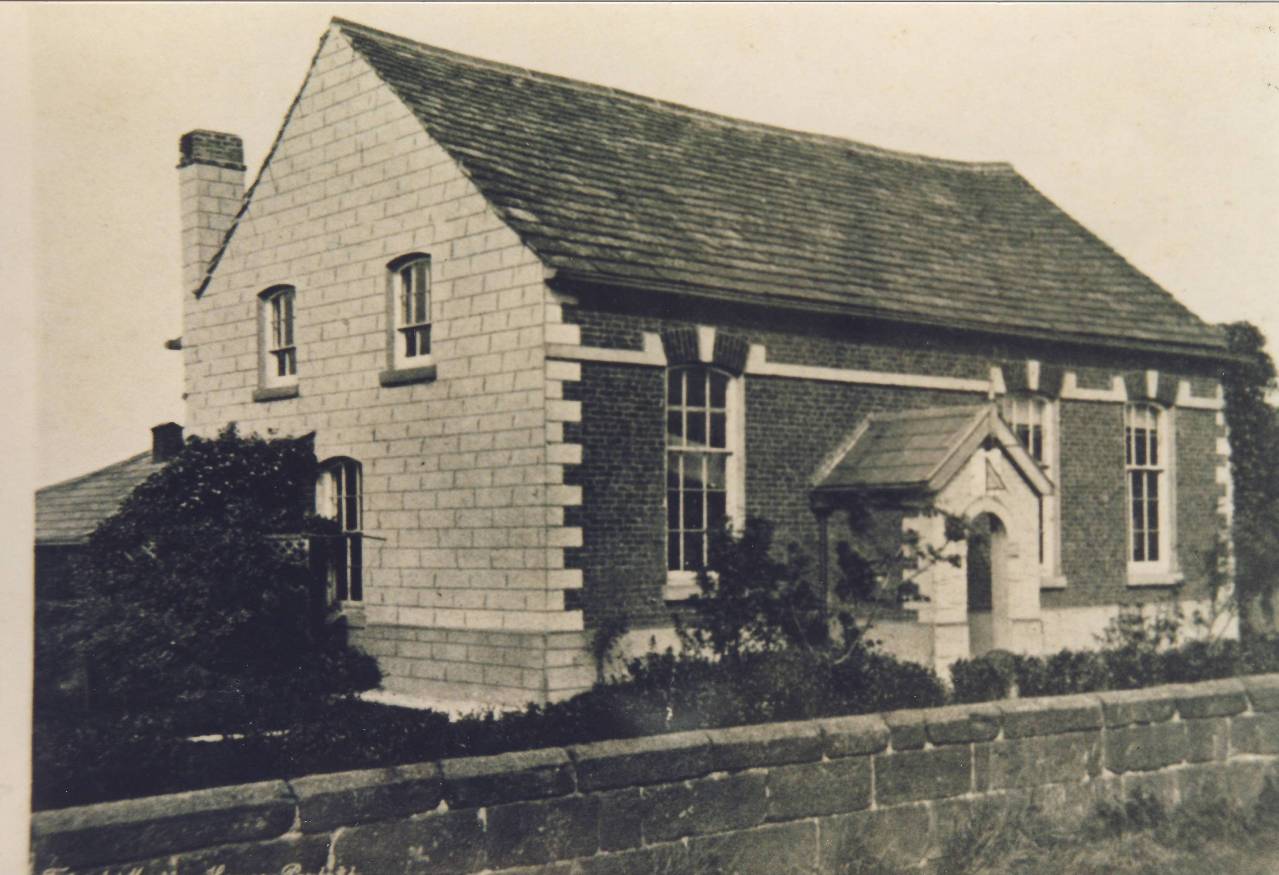 Quaker Meeting House, Penketh
From a collection of images by the late Roy Allen, by kind permission of Heather Allen.
The photograph above shows the old chapel, but all that remains now are the gravestones.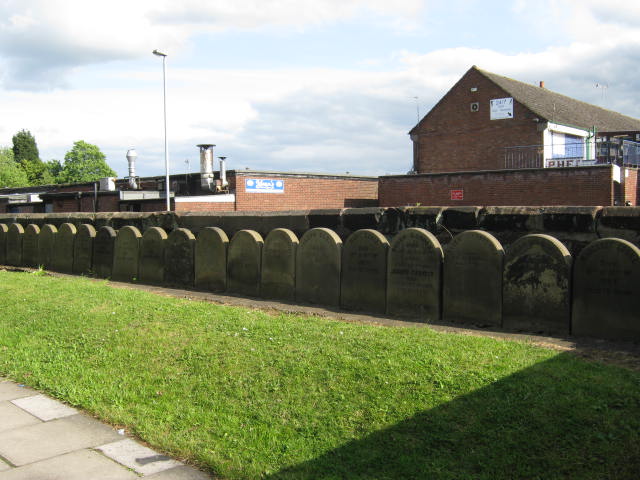 Gravestones at the Penketh Quaker Burial Ground: photograph by kind permission and © Jean Berry, 2013.