In the middle of the 18th century Oldham was no more than a collection of small hamlets on moorland on the edge of the Pennines. The local industry was small scale woollen weaving using wool from the sheep which grazed on the moors.
In the late 18th century the Industrial Revolution and demand for textiles triggered the building of large cotton spinning and weaving mills. The town of Oldham grew around the mills with a huge influx of workers, until it eventually became the world's manufacturing centre for cotton spinning.
In 1900 Winston Churchill was elected to his first seat in Parliament as MP for Oldham, and gave his inaugural speech on the steps of the Town Hall.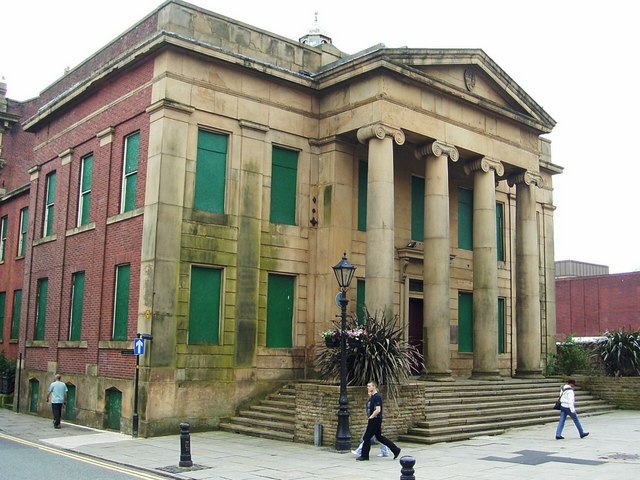 The Old Town Hal