Glodwick is an area SE of Oldham which grew around the many cotton mills that made Oldham into the factory town producing the most cotton in the world. The Victorian red brick terraced houses built to house the mill workers are still a feature of the area.
During the American Civil War, the blockade on raw cotton exports caused the Lancashire Cotton Famine of 1861-1865. The resulting unemployment caused severe hardships in this town which was wholly reliant on the textile industry.
A loan from the government enabled land to be purchased on the condition that local unemployed cotton workers were employed to construct a park; named Alexandra Park in commemoration of the marriage of Prince Albert Edward (later Edward VII) to Princess Alexandra of Denmark in 1863.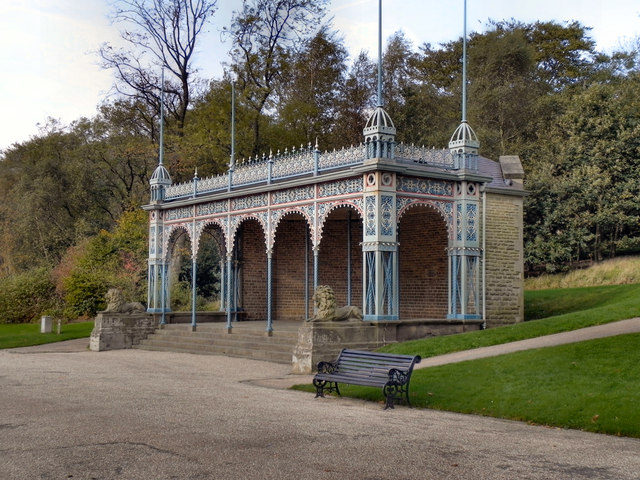 The Lion's Den, Alexandra Park

Alexandra Park: Blue Plaque