Chadderton was originally a community of farmers who supplemented their incomes by the hand loom weaving of fustian and silk.
However, when the demand for cotton goods increased and technology improved during the Industrial Revolution, large cotton spinning and weaving mills began to be built. The first cotton mill at Chadderton was built in 1776 and water-powered. Later mills were powered by steam engines fed by coal from the local mines. More than 50 cotton mills had been built in Chadderton by 1914.
Several mill buildings still survive in the area, many have been redeveloped and are used for other purposes, but sadly some have become derelict.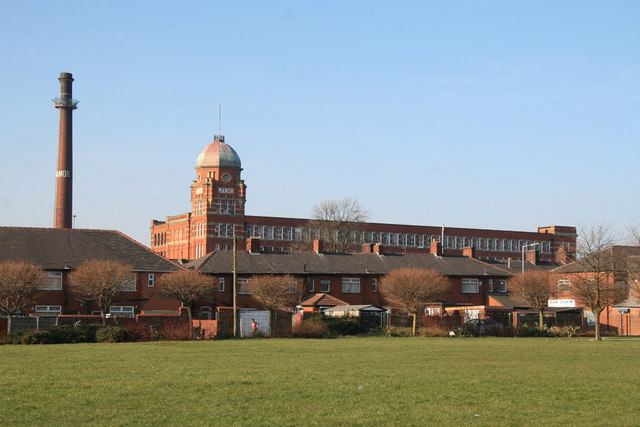 Manor Mill, Chadderton