This suburb of Manchester has been documented with a variety of names over the centuries including Lewensholm and Lywenshulme. It lies approximately 4 miles south-east of the city centre.
Historically, Levenshulme was a wealthy middle class neighbourhood until many houses were built in the late 19th century in the typical terrace style of '2 up 2 down' with an outside toilet.
The village became a township and was incorporated into Manchester in 1909.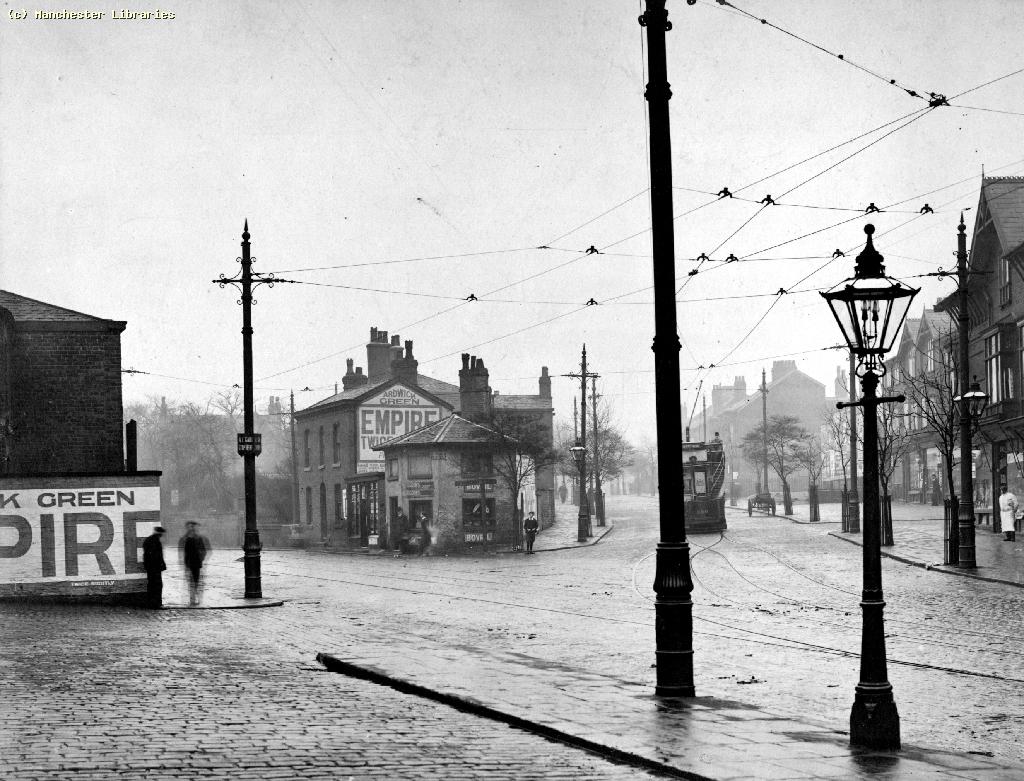 Levenshulme, Slade Lane, at junction with Stockport Road in 1907
Image courtesy of Manchester Libraries, Information and Archives (ref m28663)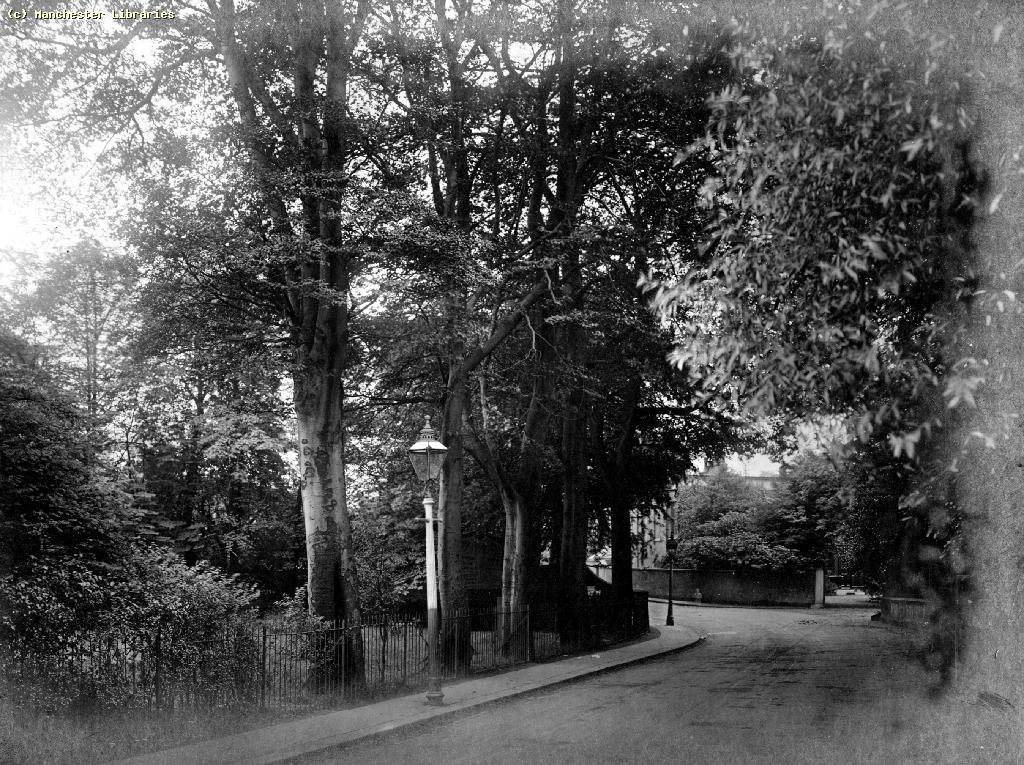 Levenshulme, Slade Lane and Burnage Lane at Cringle Brook in 1916
Image courtesy of Manchester Libraries, Information and Archives (ref m28672)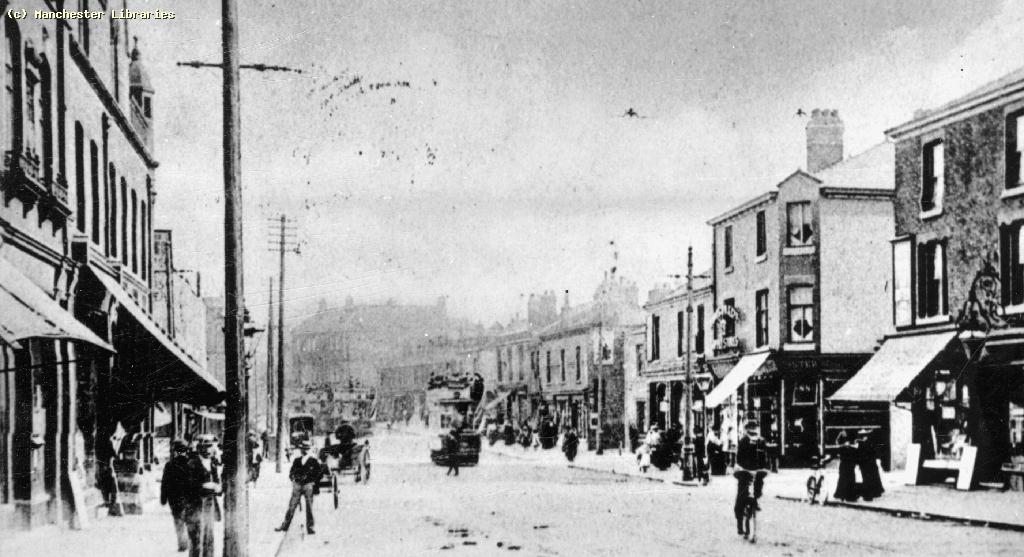 Stockport Road, Levenshulme Village in 1904
Image courtesy of Manchester Libraries, Information and Archives (ref m39484)