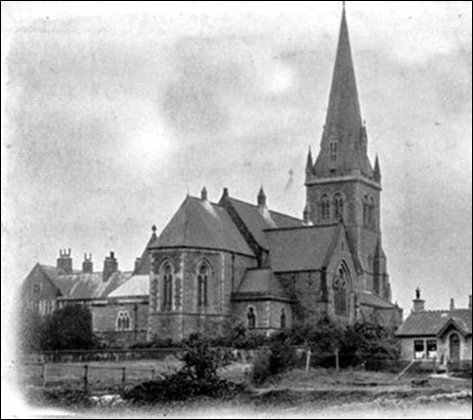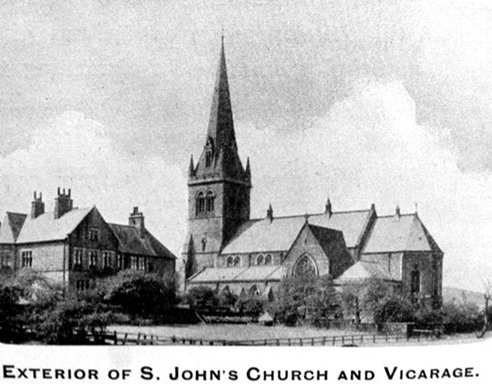 The church of St John the Evangelist was built and endowed at a cost of £11,500 by Mrs. Jane Graham (nee Brandwood). She was the widow of Eccles Shorrock when she married her second husband, the Rev. Philip Graham, who became the first Vicar in 1864. He had previously been a curate at Holy Trinity Church, Darwen.
Designed in Gothic style by E. G. Paley of Lancaster, the church comprised nave with clerestory, side aisles, chancel, north and south transepts, a chapel and vestry with organ chamber and a tower and spire at the west end. The spire was 146 feet 6 inches high. There were no galleries. It was consecrated on the 7th July 1864. The organ by Willis was built in 1867. The flooring of the chancel and sacrarium was marble and the vaulted roof of the chancel was elegantly and exquisitely decorated in fresco painting, interspersed with portraits of the twelve Apostles.
Mrs. Graham died in 1867 leaving her estate to her husband. He later remarried and retired from his living to enter politics. At his own expense he erected St Johnís School in 1866.
The church closed and was demolished in 1974 due to problems with the roof. Some of the contents were transferred to St Peterís Church (formerly Holy Trinity), Darwen. The church did not have a graveyard.