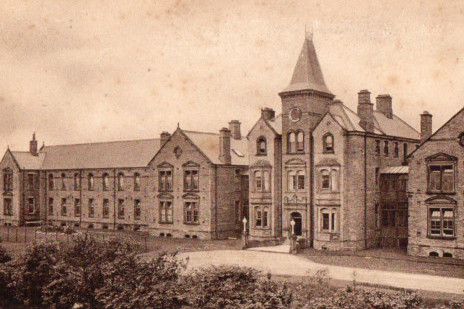 Burnley Workhouse
Burnley's first Workhouse opened in the 1730's, but little is known about it.
A new Workhouse was built on Royle Road in 1819, but by 1870 proved inadequate.
A purpose built building was erected on a 10-acre site on Briercliffe Road and opened in 1876. The address was 118 Briercliffe Road; you may find this address on certificates or the census.
After 1930 the running of the Workhouse was handed over to Burnley Corporation Assistance Committee and became Primrose Bank Public Assistance Institution. The infirmary was taken over by the Public Health Committee and became Primrose Bank Hospital.
In 1948, at the start of the National Health Service, both parts were reunited and became Burnley General Hospital.
More information can be found on this website.